Welcome to St. John's Kindergarten

Located on Wurundjeri Country in the leafy suburb of Croydon VIC, St. John's Kindergarten offers high quality, play based, Early Childhood Education for 3 & 4 year old children.
We are located at:
9 Toorak Avenue
Croydon VIC 3136

Phone: (03)9723 4119
Email: st.johns.croydon.kin@kindergarten.vic.gov.au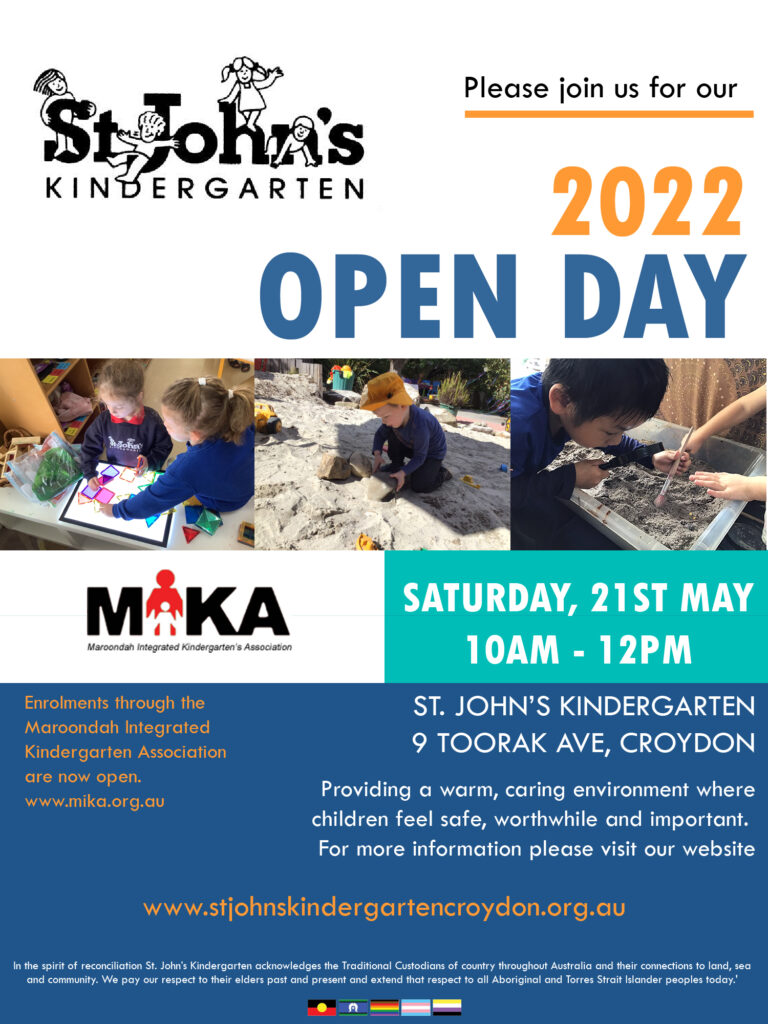 Join us for our open day on Saturday 21st May from 10am – 12pm.
Enrolments
St. John's Kindergarten has joined the Maroondah Integrated Kindergarten Association (MIKA) for all of our enrolments. If you would like to join our 3 or 4 year old kindergarten program in 2021, please click on the MIKA website link below and follow the enrolment links. Enrolments for 2021 open on the 1st March and close on 30th June 2020. Late enrolments may be accepted pending space availability.