Our Team
Educators value each child's individualism by following their interests to develop appropriate open ended activities and experiences, which are stimulating, nurturing and presented irresistibly.
Chelley – Director and Kindergarten Teacher
Bunjil Group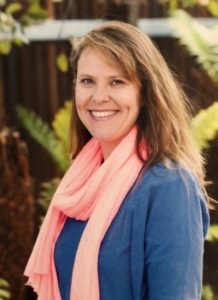 Hi, my name is Chelley and I have been working in the inspirational early childhood sector for over 25 years. I have experience in a variety of early childhood settings such as government funded and private long day care services, community kindergartens and in the independent school's system. I graduated from the University of Melbourne with a Diploma of Teaching (Early Childhood) and the Bachelor of Education (Early Childhood), as well as the Certificate IV in Training and Assessment from Inspire Education RTO. I have a passion for supporting future early childhood teachers and educators in obtaining their qualifications to provide quality education and care to our future children's generations. My main job is a mum to three beautiful children, Eliana, Charlee and Max. They are all grown up and finishing up high school and venturing into university. We all love the outdoors and I particularly enjoy having a splash on my paddleboard down the beach! In 2021, I am privileged to step up into the role as Director and Bunjil Group Teacher at St. Johns Kindergarten, and work alongside the extremely passionate, focused and caring members of the early childhood educator team. My goal is to be a child advocate and provide every child with an engaging educational program and care. Ultimately building positive self-esteem, developing resilience skills and confidence levels, all in order to inspire children to cope with the everyday life experiences and be excited for future life learning adventures. The team here at St. Johns Kindergarten are excited to welcome you all to our early childhood world, full of fun educational adventures!!
Belinda – Kindergarten Educator
Waa, Bunjil and Dantum Group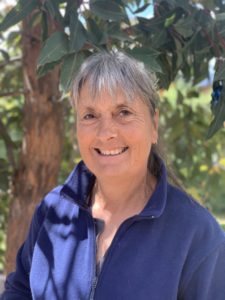 30 years ago I started working with children and I still love what I do, being involved in children's development and seeing them grow….what more could you ask for?! Moving ahead with them both mentally and physically is always exciting, and I hope to do this for many years to come. Personal interests include Bushwalking, Photography, Gardening and training my two Australian Cattle Dogs, Dargo and Shackleton to do Agility…. or what children might call Trick dogs. (This was a comment heard from a child while competing at the Royal Melbourne Show.) We travel across the state to compete and have a ball in the process.
Katrina – Kindergarten Teacher
Waa Group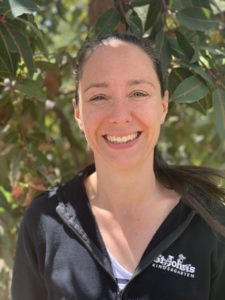 My name is Katrina and I am the teacher for Waa group on Monday and Wednesday. I started my journey into Early Childhood by completing my Diploma of Community Services (Children's Services) at Swinburne TAFE Croydon. I then completed my Batchelor of Early Childhood Education at Charles Sturt University in Albury, NSW with the intentions of working as a teacher at a Primary School. It was not until my final placement in a kindergarten that I discovered my passion was to teach the early years all along! I initially came to St. John's Kindergarten as the additional assistant for the pre-kinder program in 2012 as my maternity leave from my previous job was finishing. With our pre-kinder teacher leaving in the middle of the year, I was fortunate enough to be allowed to step up into the teaching role. In 2013 I changed positions and helped co-teach the Kindergarten program part time and in 2020 moved into the role of Waa group teacher. At home I have two primary school children, Jack and Sarah who keep me on my toes during the rest of the week! I have been at St. John's for nearly 10 years now and still love the wonderful sense of community that we have as a kinder.
Marnie – Pre Kindergarten Teacher
Dantum Group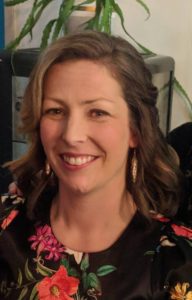 Hi, my name is Marnie and I love working at St John's Kindergarten with a team that are passionate  and caring! I have worked at St John's for 4 years. I love working in an environment that supports children's emotional well-being as well as allowing children to explore, learn and develop. I love to read and therefore enjoy instilling a love of books in my students. I also enjoy gardening, drawing, music and going to the beach. I have a Diploma in Children's Services and a Degree in Early Childhood and Primary Education. I have worked in Primary Education and in Hospital Play Therapy before realising Kindergarten was my passion!
Davina – Kindergarten Educator
Waa and Bunjil Group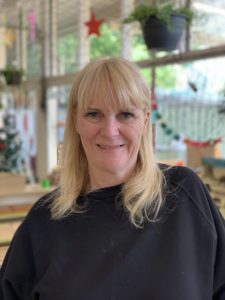 I have been working in the Kindergarten / Childcare sector for many, many years!
I absolutely love working with preschool children, building relationships with both the families and children, adoring their company and watching the children flourish and reach their full potential during these years.
I enjoy sharing their special moments at Kinder while helping them feel safe and secure, as they explore and learn all the wonderful things there are about being 3 and 4 year old kids.
When I am not working I like socialising with my friends and family, my husband Michael and our two children Jack and Karla.
I would like to thank the staff and parents of St. John's Kindergarten for making me feel so welcome and part of a team but really I am the lucky one as your children are amazing and always give me a special smile.
Jodie – Additional Educator
Bunjil Group