Our Team
Educators value each child's individualism by following their interests to develop appropriate open ended activities and experiences, which are stimulating, nurturing and presented irresistibly.
Bec – Director and Kindergarten Teacher
Bunjil Group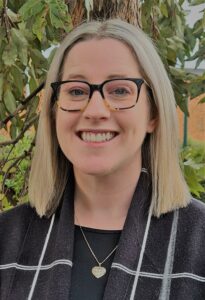 My name is Bec, I am the 4-year-old teacher of Bunjil and the Director at St John's Kindergarten. I have been working in Early Childhood Education for over 10 years, predominately in Long Day Care, educating and caring for children from birth to Kindergarten.
As a Teacher, I believe I can provide foundations for lifelong learning among children. I value the diversity of children's unique potentials that I can foster to grow and develop. Through collaborative partnerships with families and the community, I will encourage a love for learning, cultivated through respect and positive dispositions. Every community is inspired and developed by diverse cultures, values, and beliefs. Therefore, my role as a teacher is to develop supportive pedagogy, curriculum, and practices to support all children to flourish and develop skills for the twenty-first century and beyond. Through an inquiry-based curriculum and child led learning, I will broaden children's skills and knowledge of their world, while fostering their sense of belonging within a safe and secure environment. I hold high expectations of myself and the children, while teaching with high morals and ethics. Ultimately, I endeavour to inspire and provoke happiness, respect and encourage positive attitudes for life and learning. My passion is community Kindergarten that will provide long lasting memories and skills for our future generations.
Belinda – Kindergarten Educator
Waa, Bunjil and Dantum Group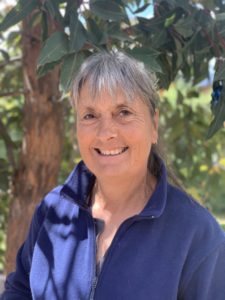 30 years ago I started working with children and I still love what I do, being involved in children's development and seeing them grow….what more could you ask for?! Moving ahead with them both mentally and physically is always exciting, and I hope to do this for many years to come. Personal interests include Bushwalking, Photography, Gardening and training my two Australian Cattle Dogs, Flynn and Kelly to do Agility…. or what children might call Trick dogs. (This was a comment heard from a child while competing at the Royal Melbourne Show.) We travel across the state to compete and have a ball in the process.
Katrina – Kindergarten Teacher
Waa Group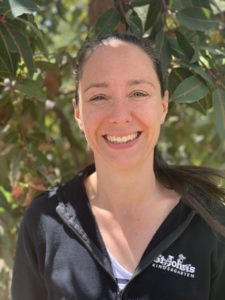 My name is Katrina and I am the teacher for Waa group on Monday and Tuesday. I started my journey into Early Childhood by completing my Diploma of Community Services (Children's Services) at Swinburne TAFE Croydon. I then completed my Bachelor of Early Childhood Education at Charles Sturt University in Albury, NSW with the intentions of working as a teacher at a Primary School. It was not until my final placement in a kindergarten that I discovered my passion was to teach the early years all along! I initially came to St. John's Kindergarten as the additional assistant for the pre-kinder program in 2012 as my maternity leave from my previous job was finishing. With our pre-kinder teacher leaving in the middle of the year, I was fortunate enough to be allowed to step up into the teaching role. In 2013 I changed positions and helped co-teach the Kindergarten program part time and in 2020 moved into the role of Waa group teacher. At home I have two primary school children, Jack and Sarah who keep me on my toes during the rest of the week! I have been at St. John's for nearly 10 years now and still love the wonderful sense of community that we have as a kinder.
Marnie – Pre Kindergarten Teacher
Dantum Group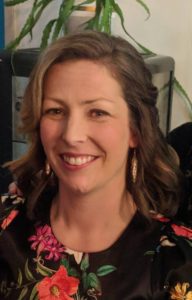 Hi, my name is Marnie and I love working at St John's Kindergarten with a team that are passionate and caring! I have worked at St John's for 4 years. I love working in an environment that supports children's emotional well-being as well as allowing children to explore, learn and develop. I love to read and therefore enjoy instilling a love of books in my students. I also enjoy gardening, drawing, music and going to the beach. I have a Diploma in Children's Services and a Degree in Early Childhood and Primary Education. I have worked in Primary Education and in Hospital Play Therapy before realising Kindergarten was my passion!
Davina – Kindergarten Educator
Waa and Bunjil Group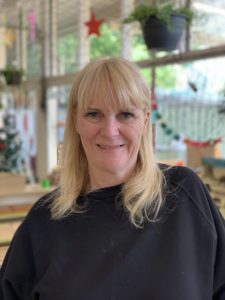 I have been working in the Kindergarten / Childcare sector for many, many years!
I absolutely love working with preschool children, building relationships with both the families and children, adoring their company and watching the children flourish and reach their full potential during these years.
I enjoy sharing their special moments at Kinder while helping them feel safe and secure, as they explore and learn all the wonderful things there are about being 3 and 4 year old kids.
When I am not working I like socialising with my friends and family, my husband Michael and our two children Jack and Karla.
I would like to thank the staff and parents of St. John's Kindergarten for making me feel so welcome and part of a team but really I am the lucky one as your children are amazing and always give me a special smile.
Jodie – Kindergarten Educator
Bunjil and Dantum Group
Hi I am Jodie,
I have worked in the ECE profession for a long time. My passion is supporting children reach their full potential, and for every child to have the opportunity to succeed in their early years and future. I endeavour to provide a calm and nurturing approach in the classroom, where the children can independently grow and develop.
My children went to St John's when they were younger, now both in High School; I am proud to still be a part of this wonderful community. I am excited to be a part of the Bunjil team, and also work with Dantum on Wednesday's. I am looking forward to getting to know everyone, our adventures throughout the year and being able to take on the teaching position for the second half of the year.