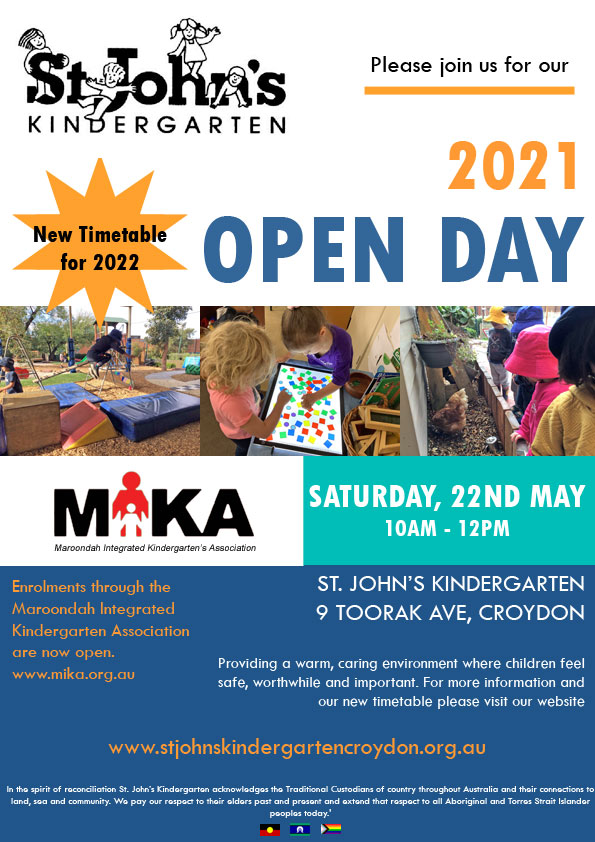 Open Day
Please join us for our Open Day on Saturday 22nd May from 10am – 12pm. Come and meet our educators, learn about our program and see our kindergarten environment for yourself.
In the interest of public safety, please follow current Covid-19 protocols on the day.
Remember!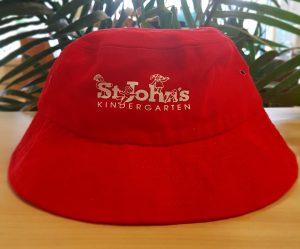 From 1st September until 30th April we require all children to have their hats as part of our Sun Smart Policy. Individual hat pockets are located on the shelf near the heater. Hats are provided by the kinder as part of the kindergarten fees. These are to be left at the kindergarten all year.
2020 Term Dates
Term 1: 28th January (teachers start) to 27th March*
Term 2: 14th April to 26th June
Term 3: 13th July to 18th September
Term 4: 5th October to 18th December
* The first day of Term 1 is a student-free day in all government schools to allow for appropriate planning to take place for the arrival of students