Frequently Asked Questions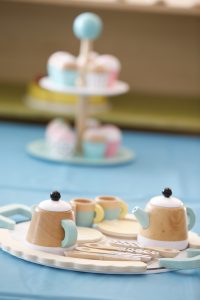 Q. Do we have to be apart of the Anglican Parish Church?
A. No. The Kindergarten falls under the umbrella of the Anglican Early Childhood Services, but our Kindergarten is enriched with families with diverse cultures and religions.
Q. Why do you have an open snack/eating policy?
A. We let the children choose when to eat their snacks to encourage them to know when they are hungry, to have the joy of eating socially. This policy has worked well for years and does not impact on how children move into the routine of designated eating times in school. Our teachers and co-educators will always be open to requests to encourage their child to eat at a particular time. Children are encouraged to drink water all through the entire session.
Lunch times are spent all together with children and educators for a formal lunch period.
Q. How old does my child have to be to attend Kindergarten at St. John's?
A. Our pre-kindergarten program will accept your children who are three on or before the 30th April. Our kindergarten program will accept children who are four on or before the 30th of April in accordance with the State rules. If you are unsure of when the best time to start kinder will be for your child, please have a chat to our staff to discuss your options.
Q. How do I enrol my child?
A. St. John's is now a part of the MIKA system and our 3 and 4 year old enrolments will be done through them. Please visit www.mika.org.au to enrol.
Q. I need my child to be in a certain group due to work/family commitments. Will my child get into the group we need and when does this happen?
A. Our grouping preferences follow our enrolment policy where once enrolments have been confirmed through MIKA, we will send out a group choice form for families to fill in. Group preferences are given to children who have been deemed priority/at risk first and then from when group choice forms have been returned for all other children. Although we cannot guarantee the group you wish to join, all efforts are made to accommodate our families to the best of our ability.
Q. I would like to visit the kinder. When am I able to do this?
A. We encourage you to attend our Open Day however after our Open Day in May, we will be happy to take bookings to show you around the kinder during sessions. We will endeavour to show you through on the day the group you are interested in is running, however please understand that other members of staff will need to be available to do so as our teachers of that group will be focusing on their program. Please contact the kinder on (03)9723 4119 to let us know if you wish to visit to set up a mutually agreeable time.